Composting Demonstration site Stokes Wood Allotments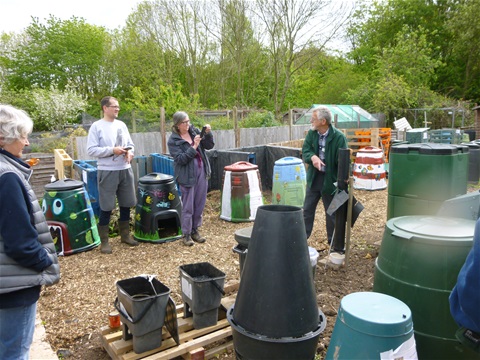 As a Leicestershire Master Composter keen on promoting composting I have managed a Composting Demonstration Site in the County for a number of years. This was originally hosted at the Leicester County Council Snibston Discovery Park and Museum but unfortunately the Discovery Park was closed by the Council.
You can also see some of the Sibston composting site on Cbeebies https://www.bbc.co.uk/iplayer/episode/b03yzcht/mr-bloom-here-and-there-series-1-17-composting
We moved the Composting demonstration to the University of Leicester Botanic Garden in 2015 and had hoped that this location would enable us to reach a larger number of gardeners and other visitors with an active interest in composting. However, the closure of the cafe at the end of the summer of 2015 meant that waste food was no longer available on site and it was decided to move to new venue.
We have now moved to Stokes Wood Allotments, 2b Stokes Drive, Leicester, LE3 9BS. While we are now located in the city rather than the county we will still be working to maintain our links with LCC. The site is open to the public between 10-12 on Wednesday mornings, when the site breakfast club is open, offering the chance to see the site and have a good old fashioned English breakfast.
Individuals, families and informal groups (up to 6 people) do not need to book but formal/officail group visits e.g schools, garden clubs, allotment societies are asked to complete a booking form so that we can have someone ready to give a site tour and food available. A copy of our risk assessment relating to visits is available to Group Organisers.
The Stokes Wood composting demonstration site has been Registered for:
T23: Aerobic composting and associated prior treatment,
T26: Treatment of kitchen waste in a wormery,
U11: Spreading waste to benefit non-agricultural land and
U12: Using mulch.
The site pavilion is available for hire by Garden Clubs, Allotment Societies and Schools for composting workshops and talks which include a tour of the site (see above for details). It can also be hired for other events.
To keep up to date with progress on the composting site and composting events as well as additions to this website follow us on facebook:
https://www.facebook.com/pages/Carry-on-Composting
We installed a new a Rowlinson Beehive composter kindly donated by GardenSite has been installed. https://www.gardensite.co.uk/garden-structures/composters/ Composters from GardenSite"
Hozelock have kindly donated a Plant Food maker and a Bokashi bin which will be dispalyed in the shed when the interior has been painted https://www.hozelock.com/product-category/natural-gardening/ We are currently displaying these on our event stand.
Donations of compost bins and equipment are welcomed.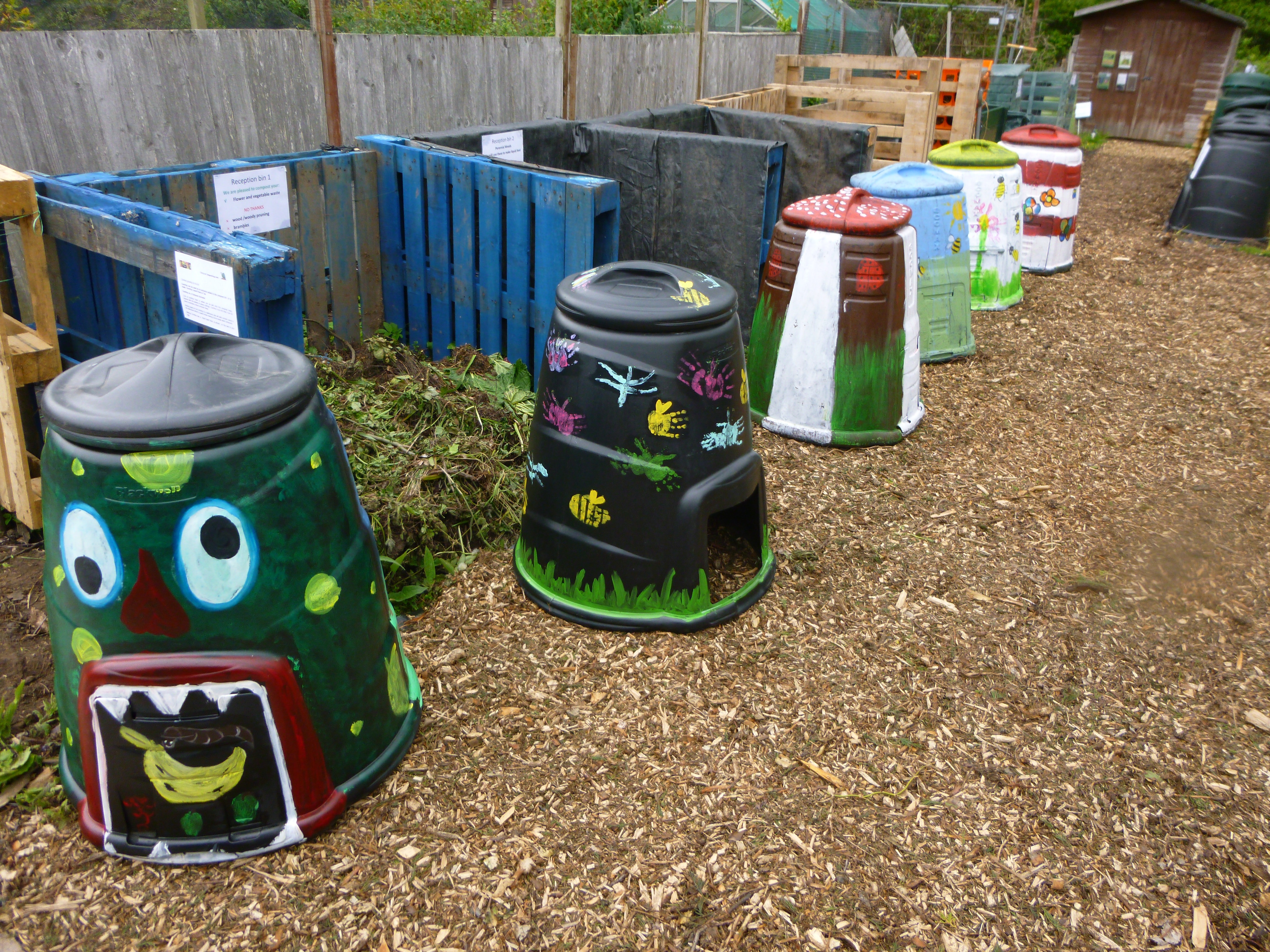 Painted bins with the pallet Reception bins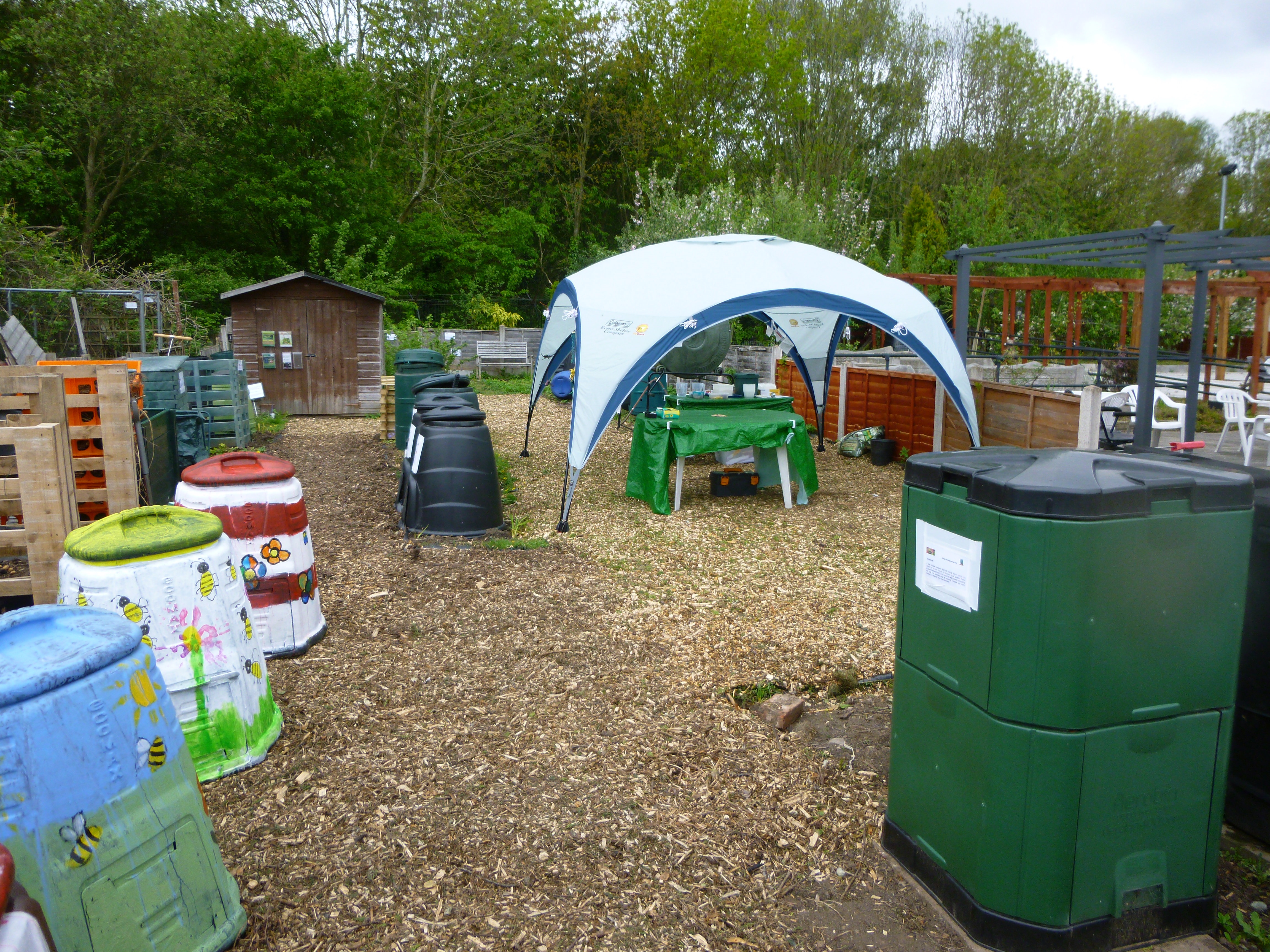 Aerobin 400 on the right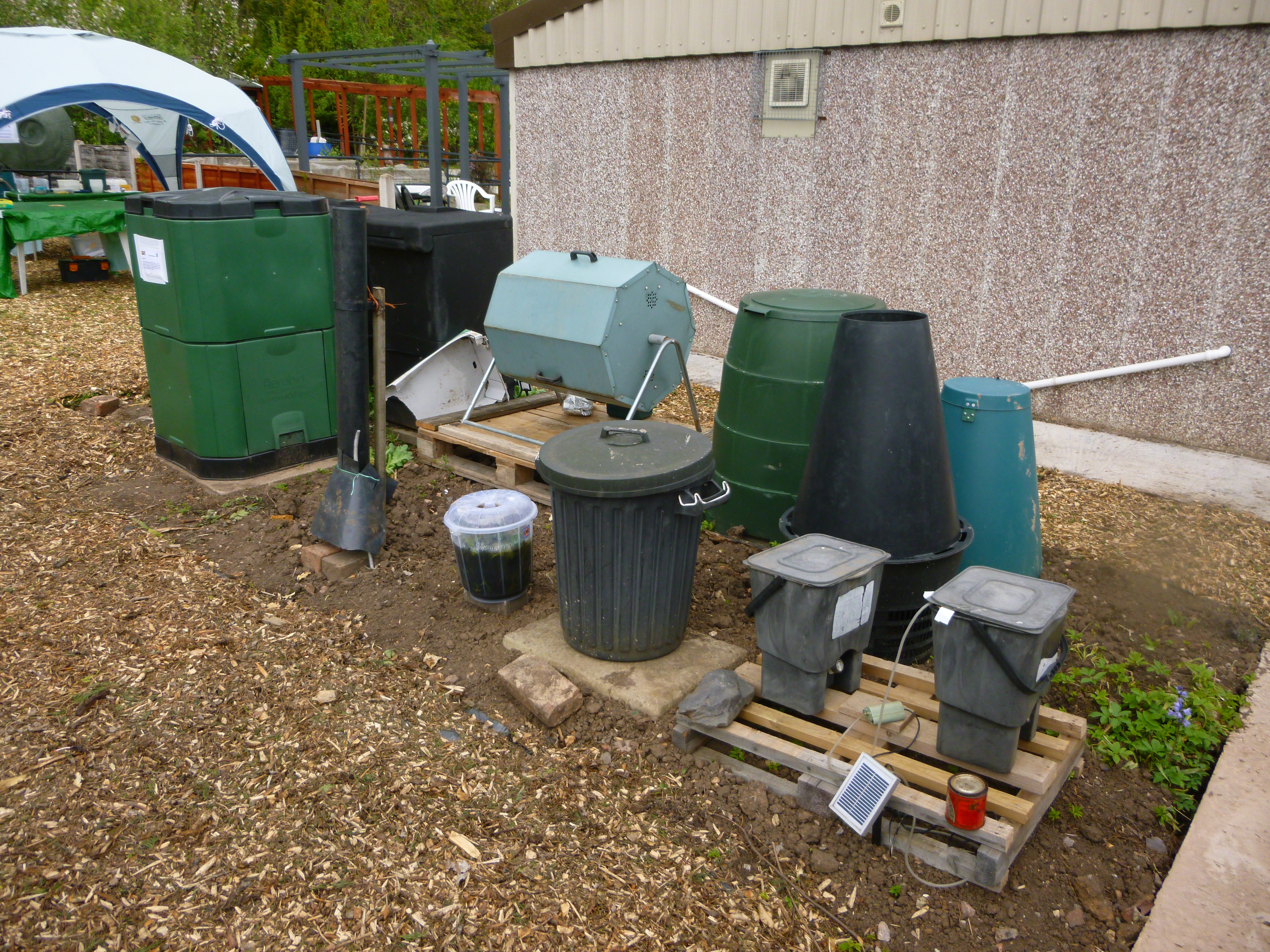 Liquid feeds and cooked food composters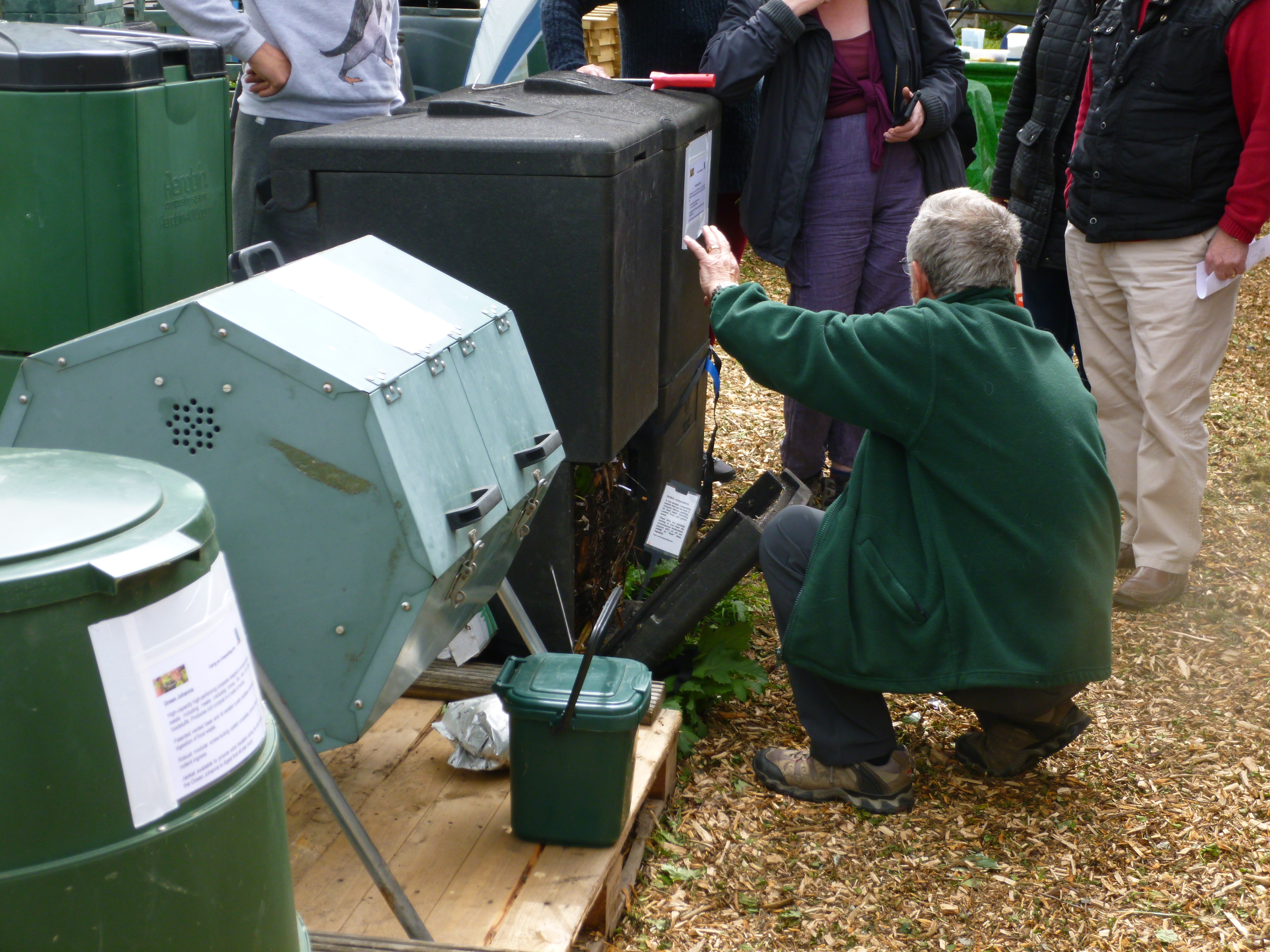 Hotbins, Jorra and green Johanna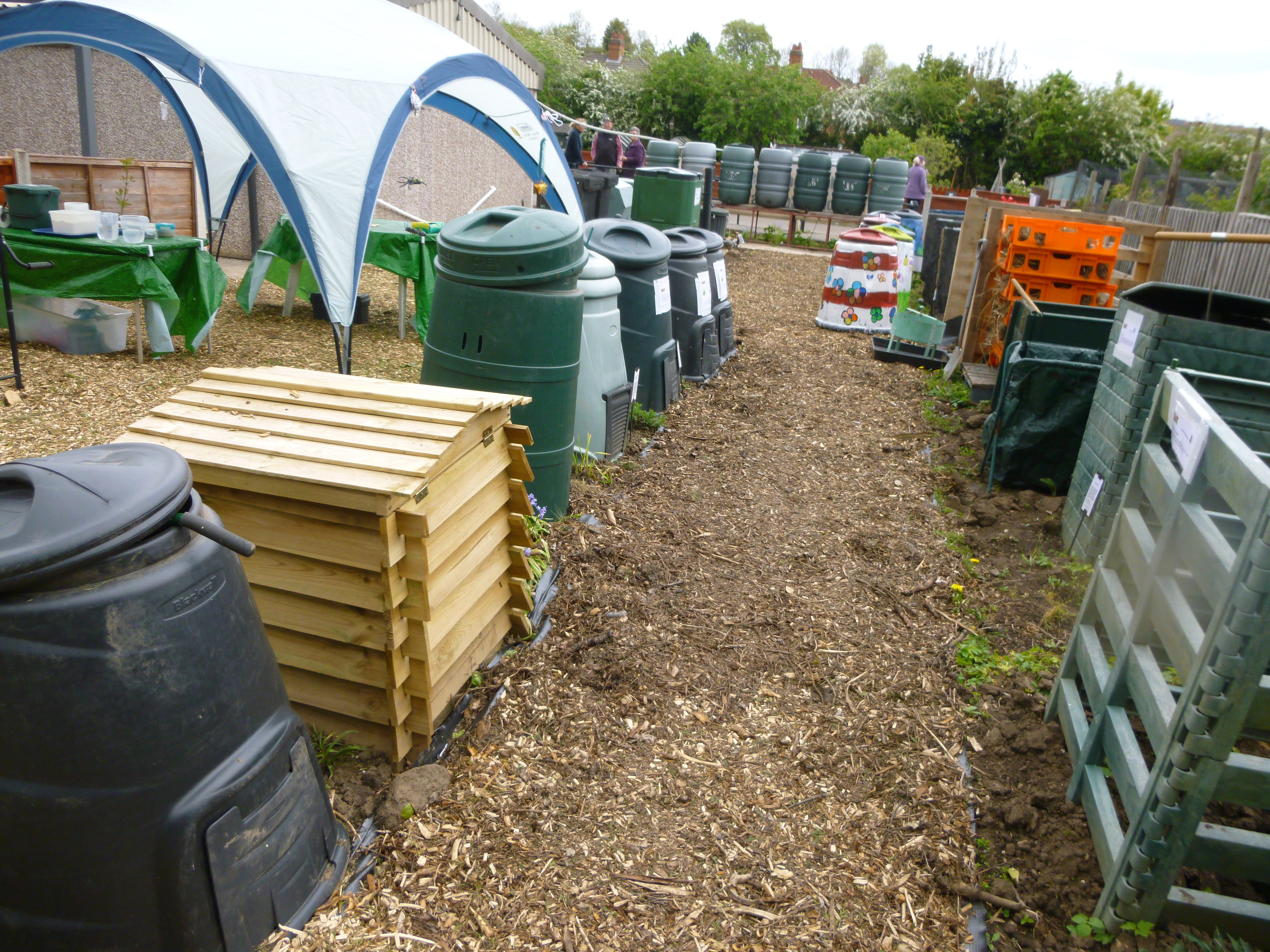 Beehive and plastic bins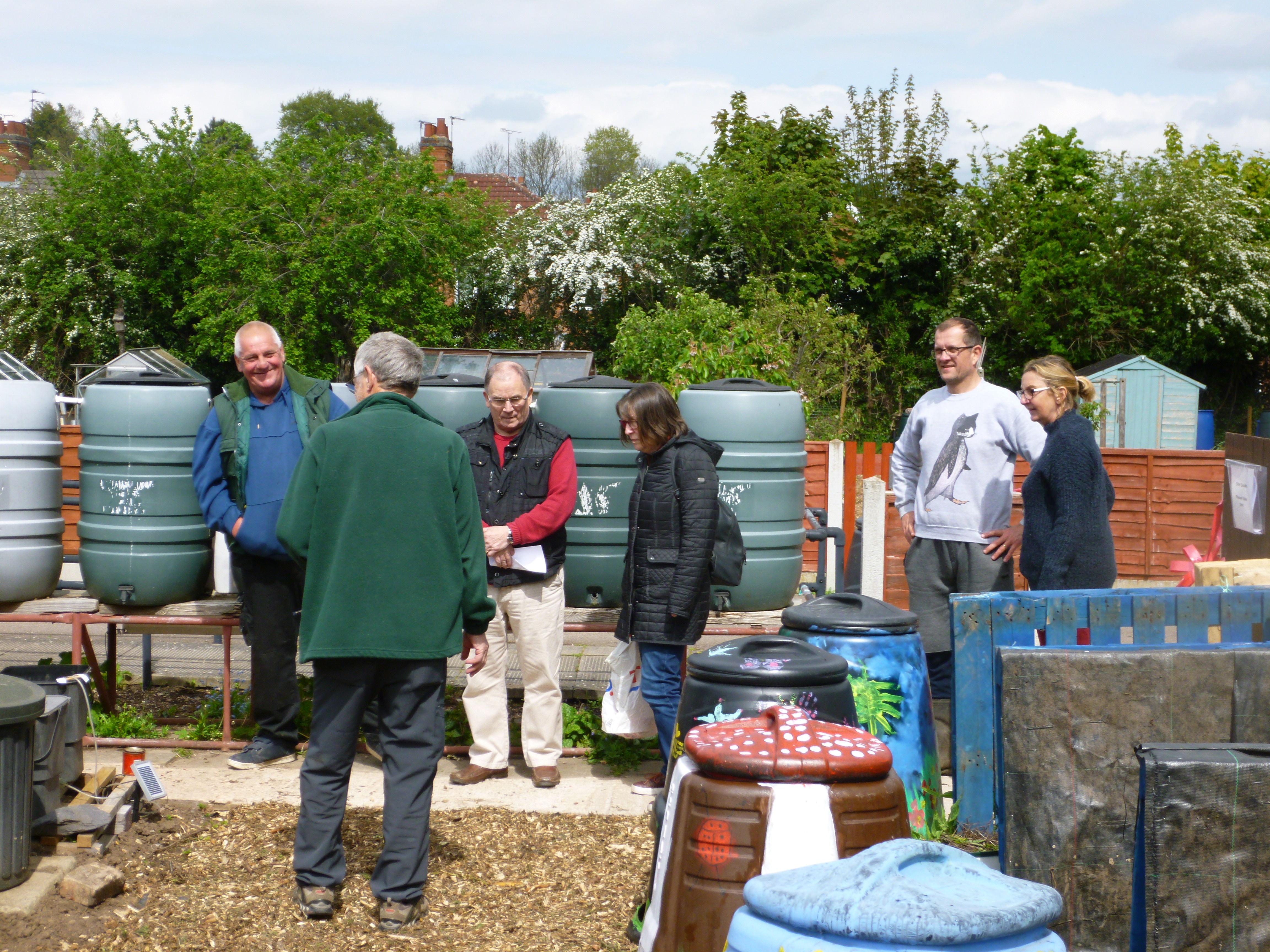 An introduction to the site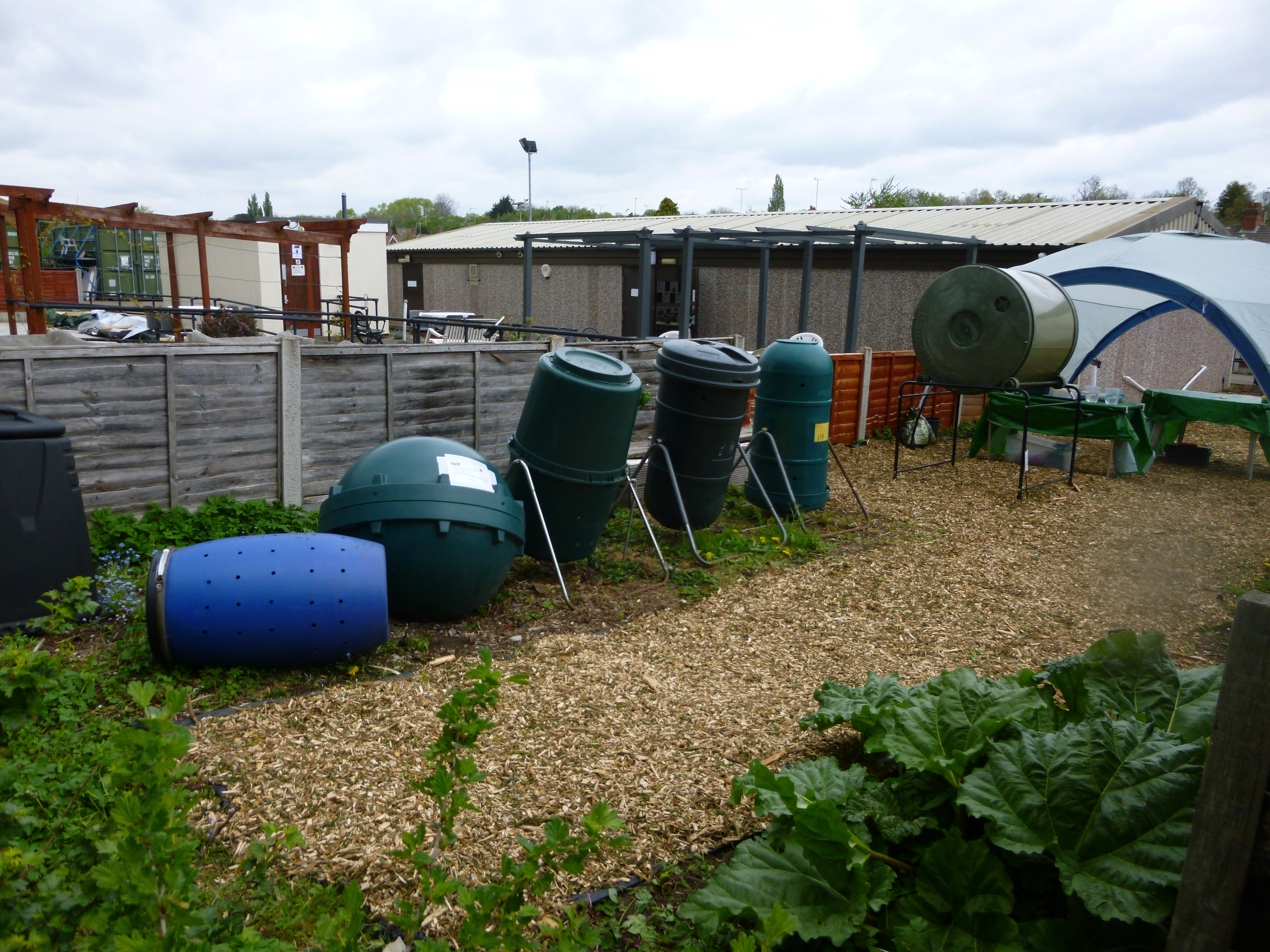 Tumbler bins the large Mantis is just in shot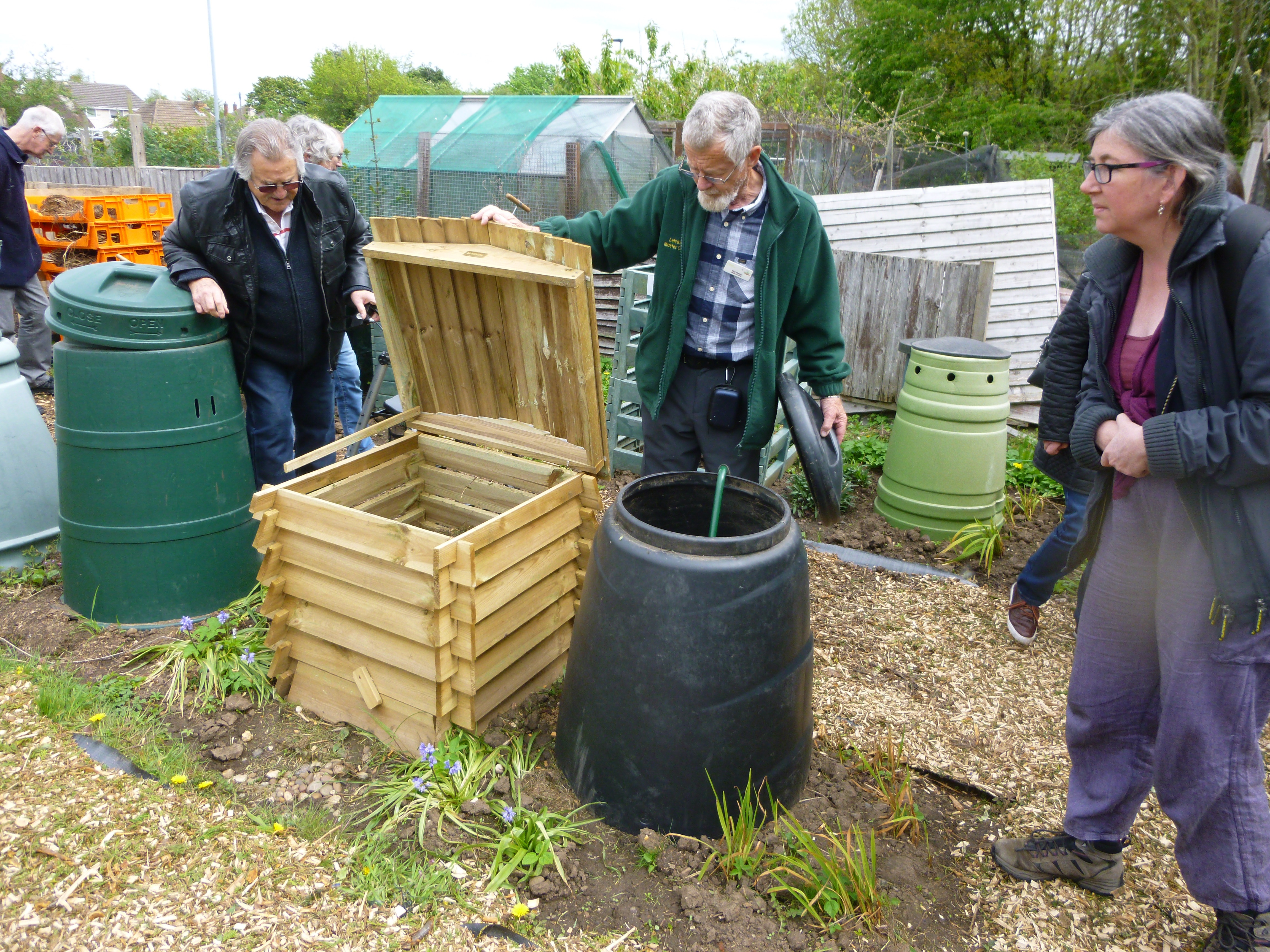 Comparison of Beehive and 220l plastic bin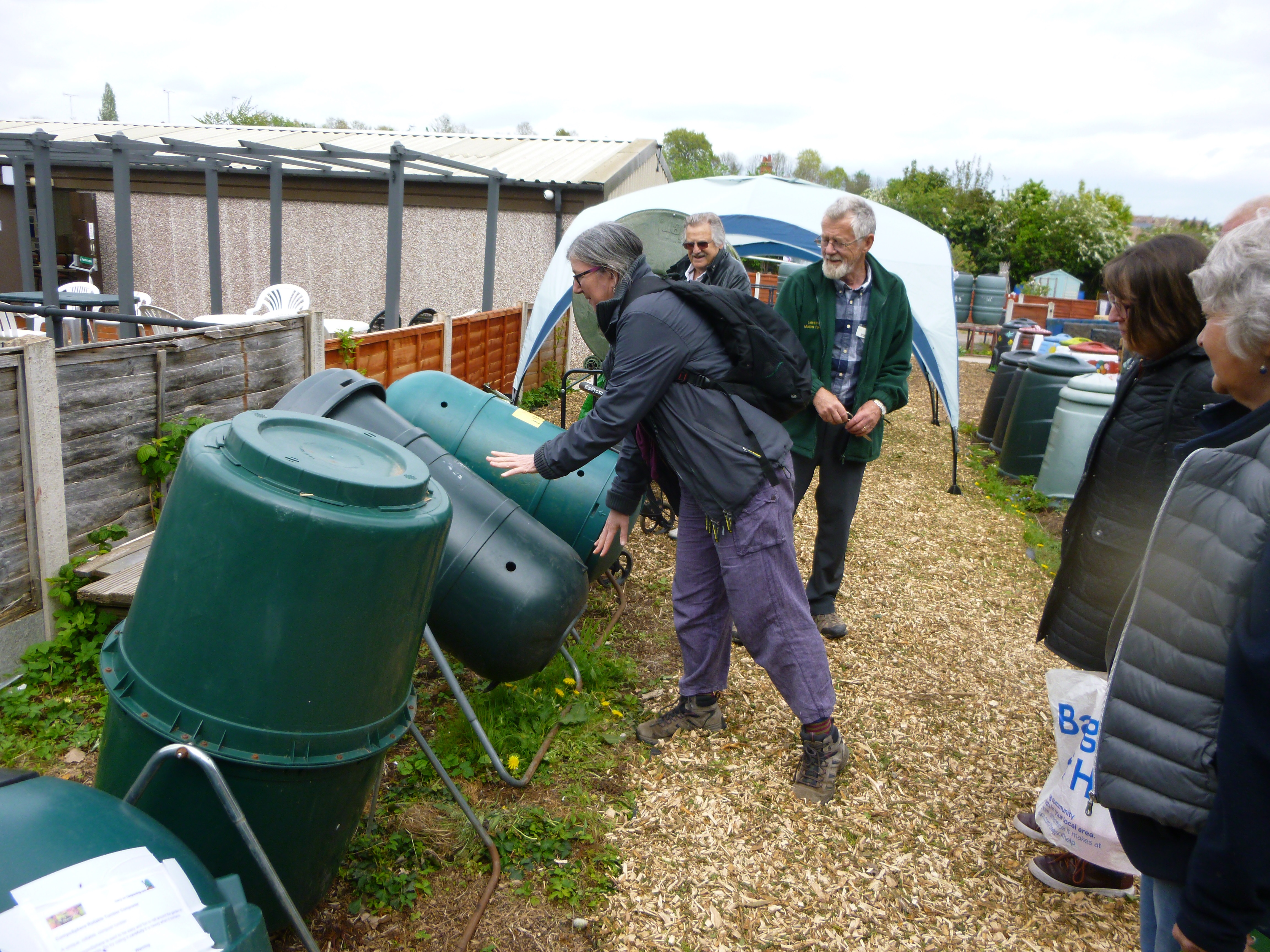 Tumbler bins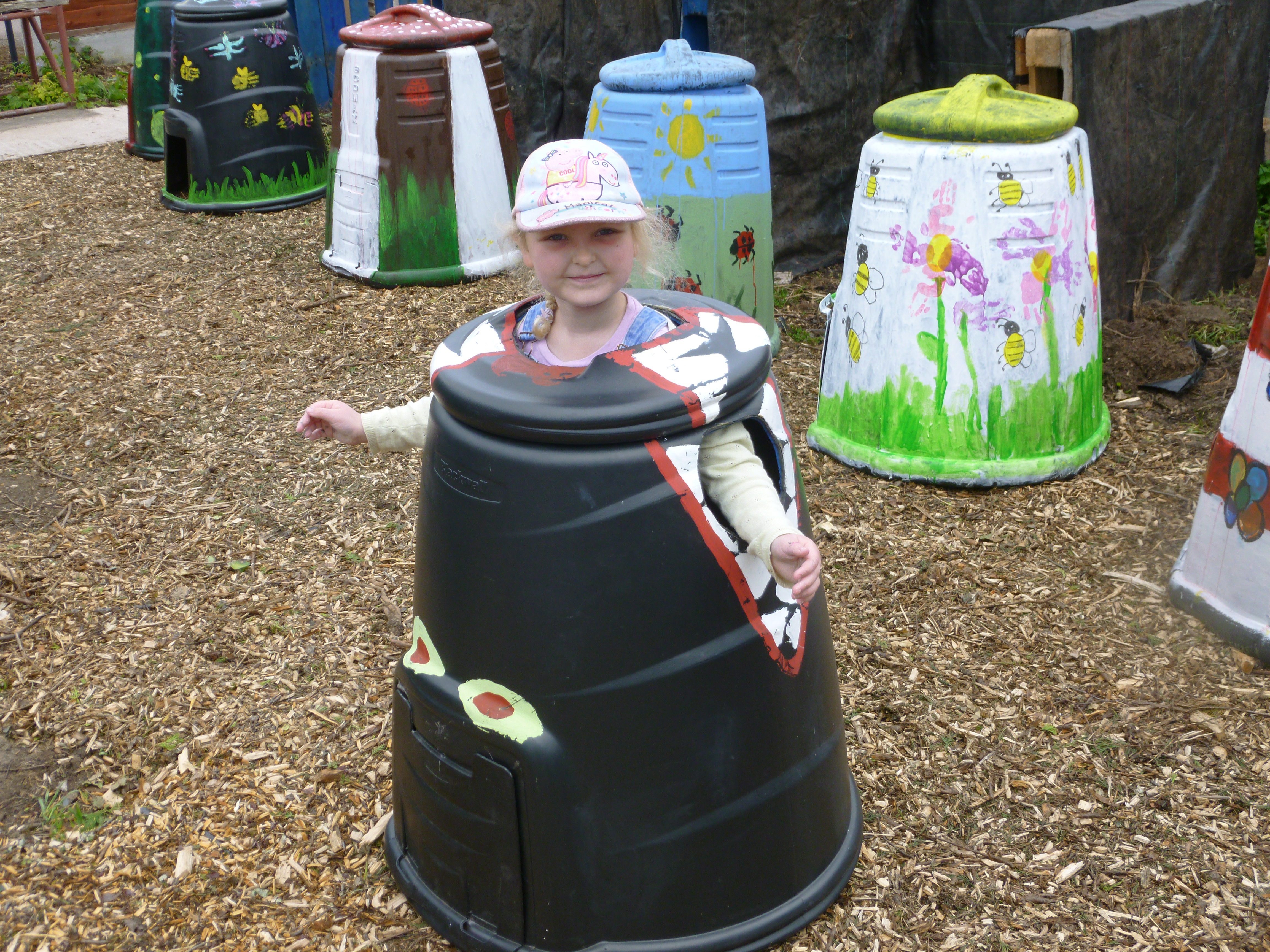 Take a photo to remember the visit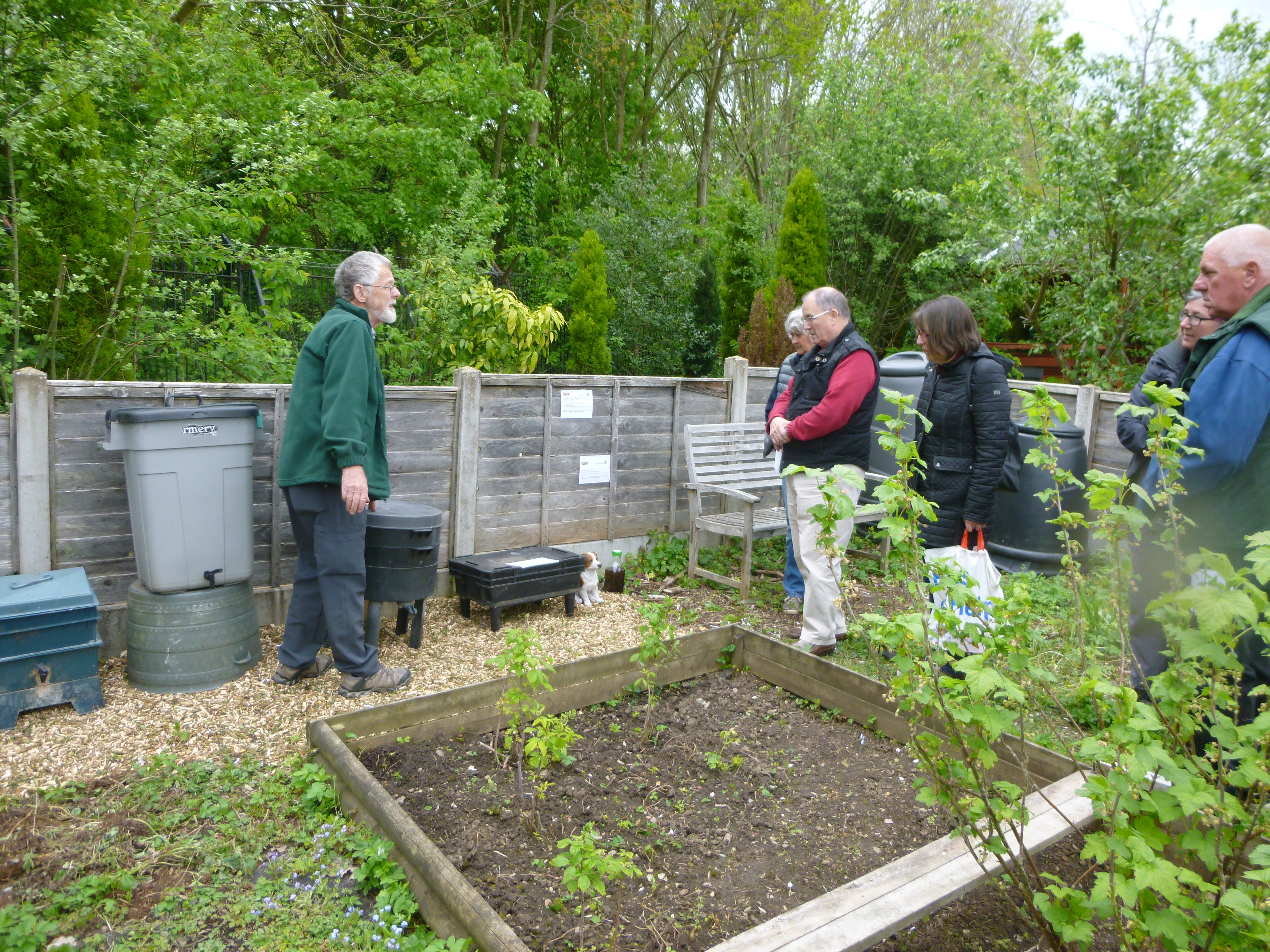 Wormery Section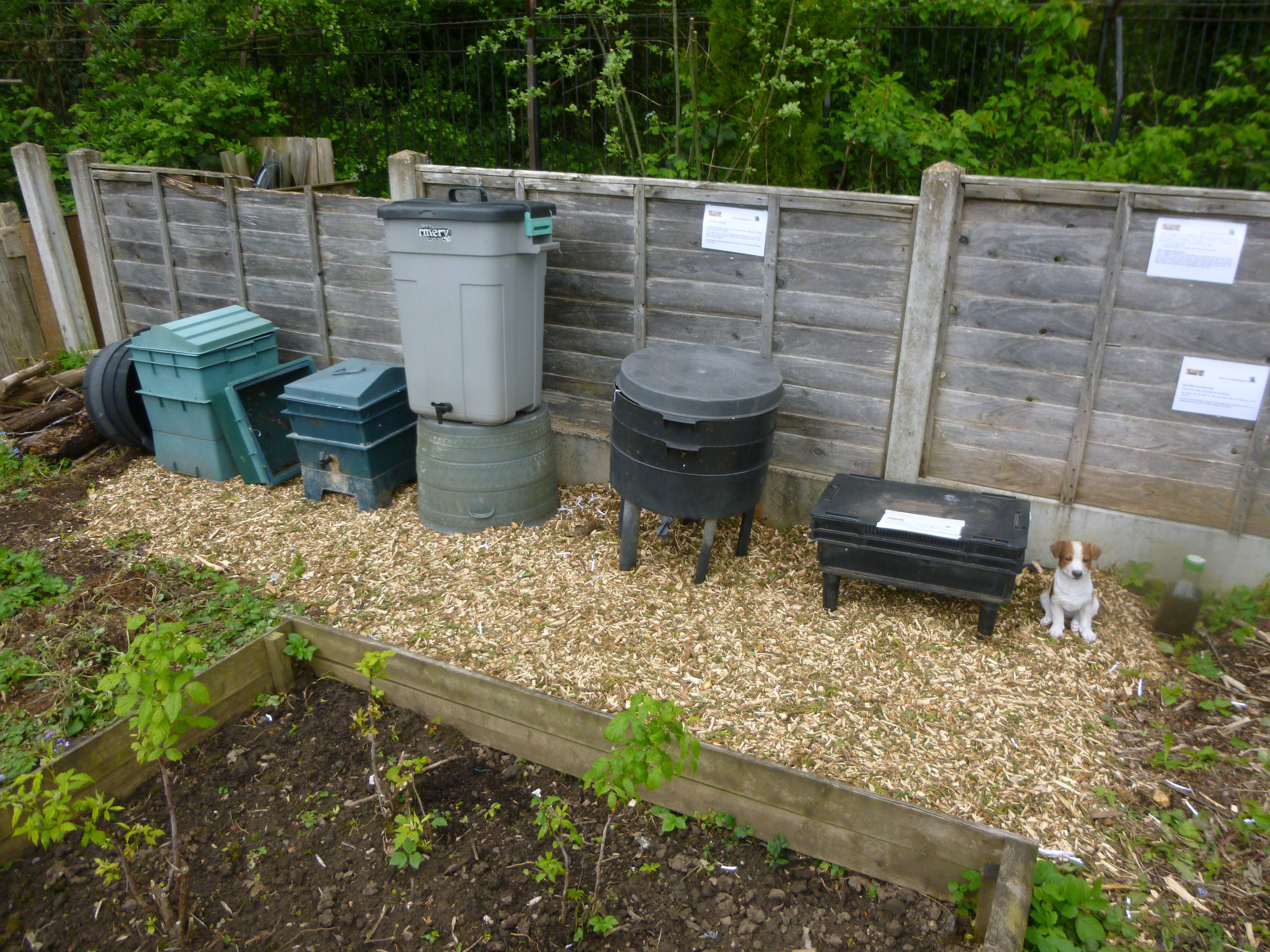 Worm bins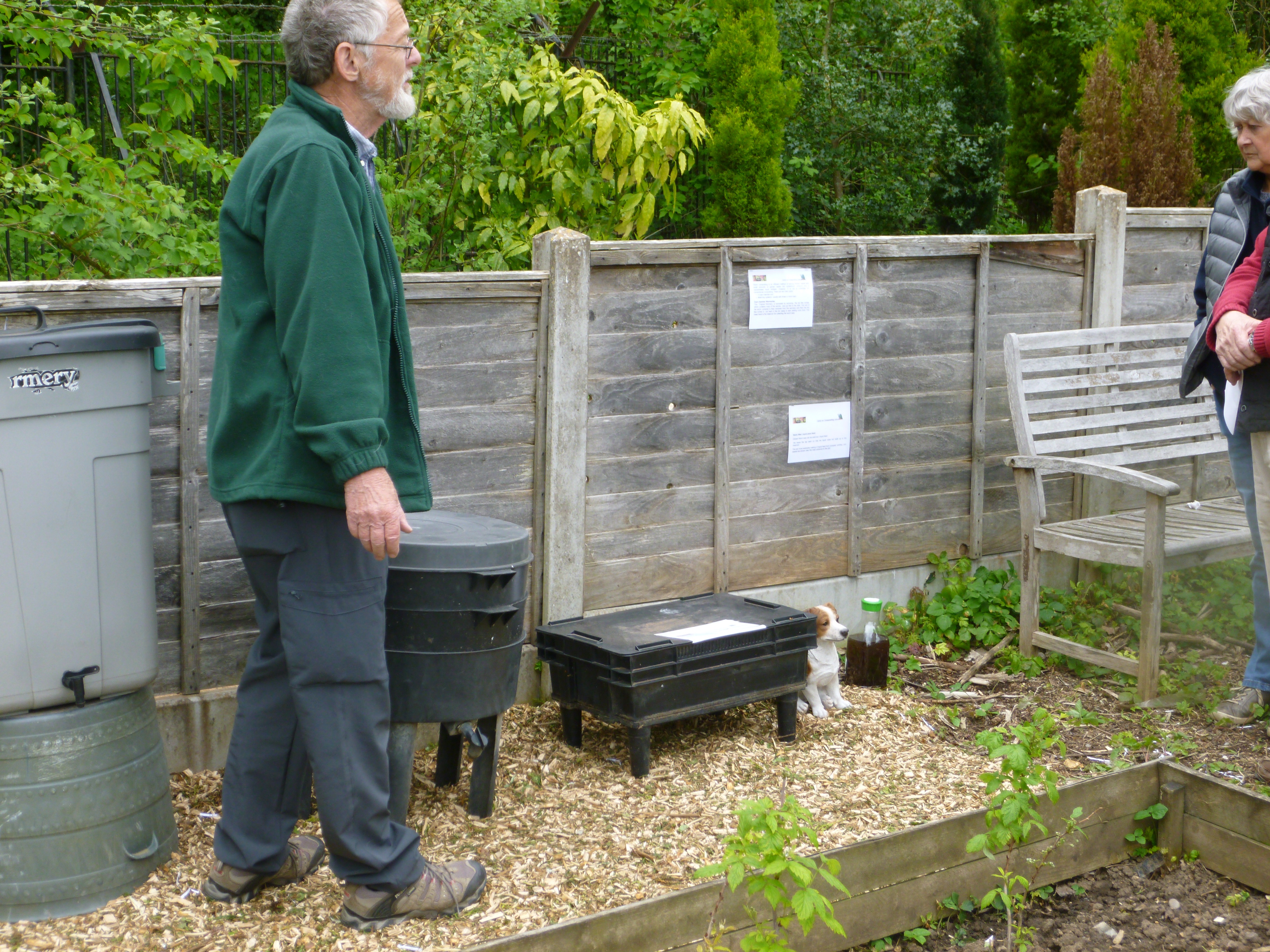 Can-o-worms and dog poo wormery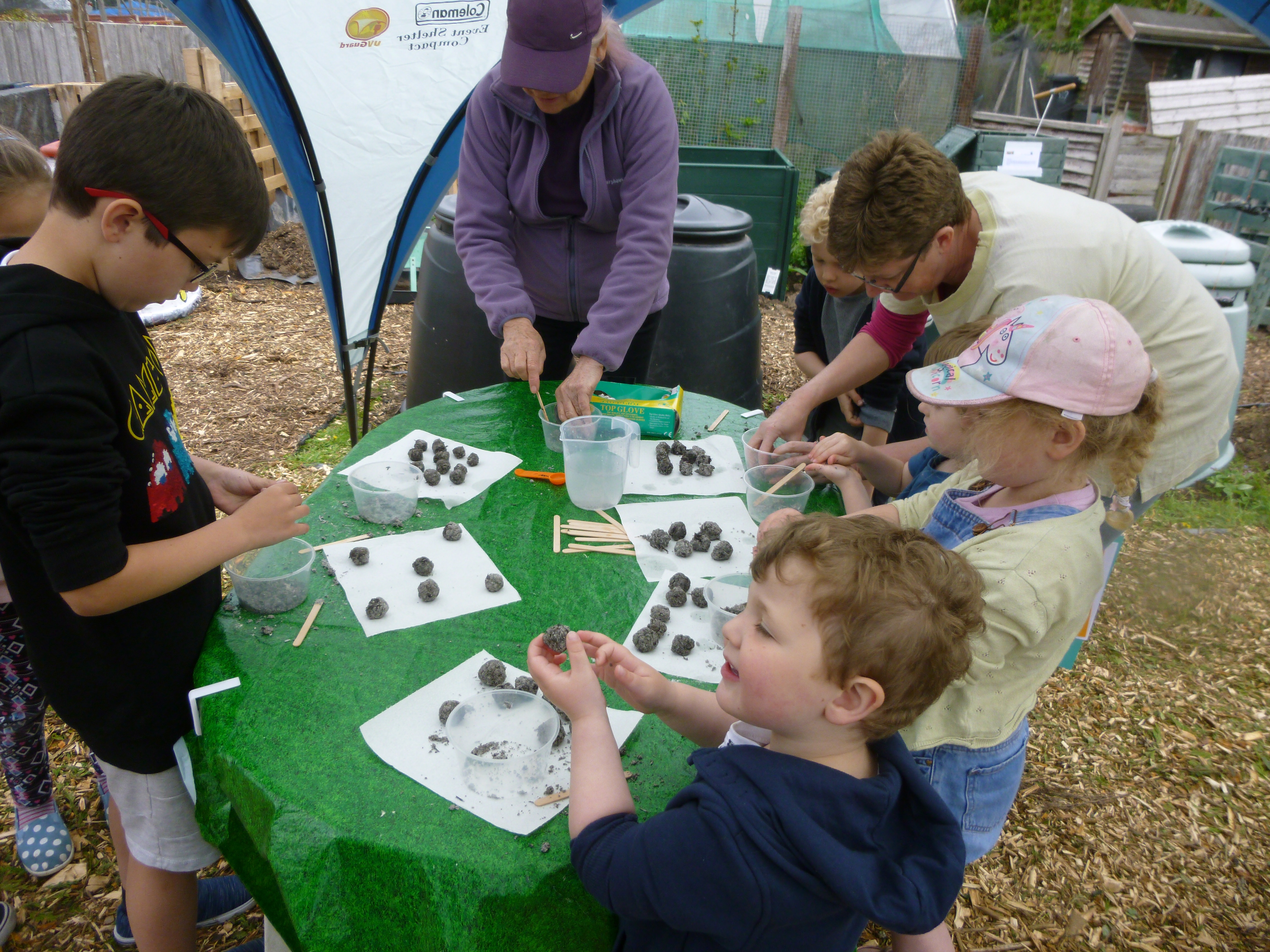 Making seed balls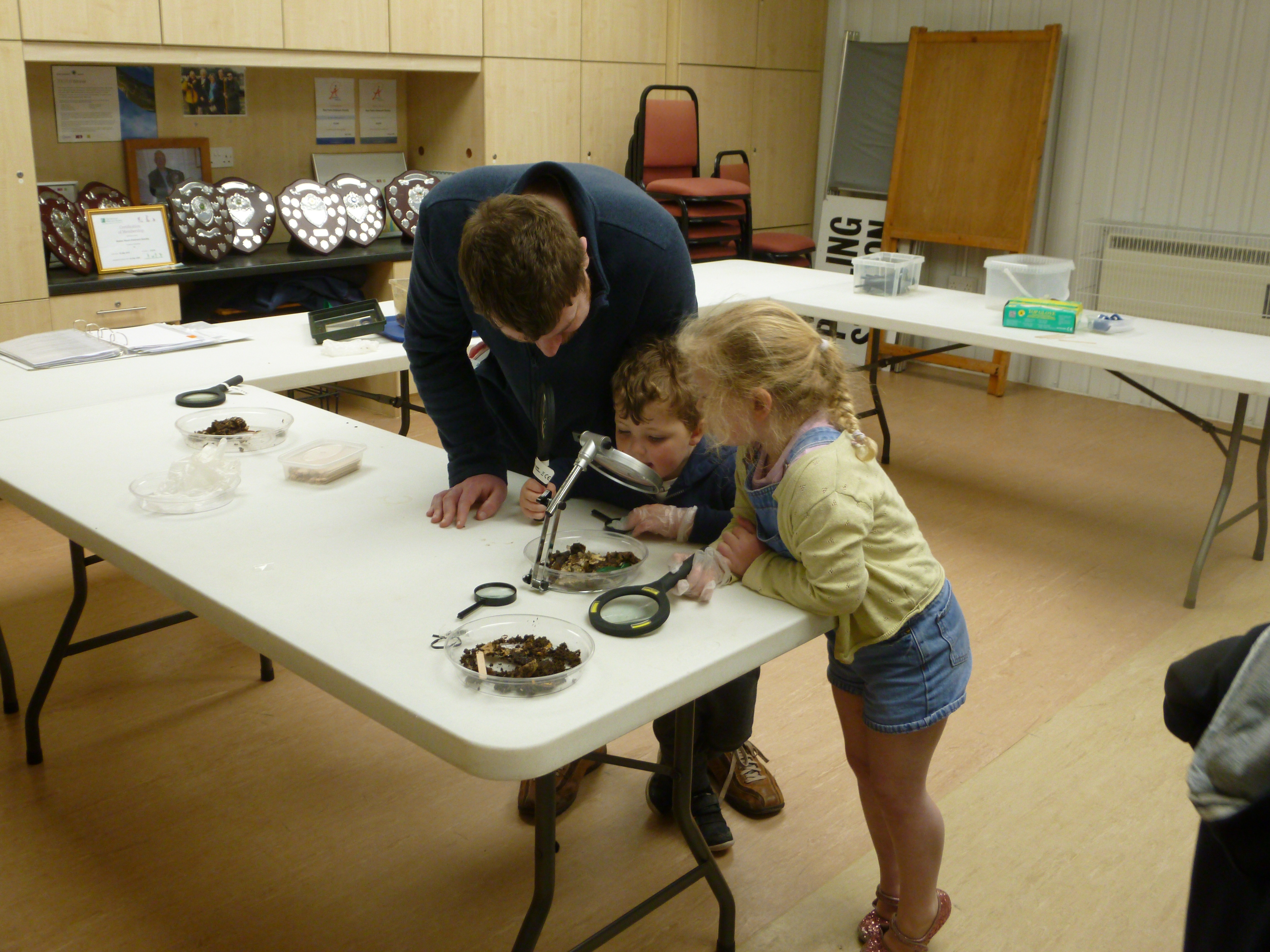 Compost Safari in the hall
Details of composting on the demonstration site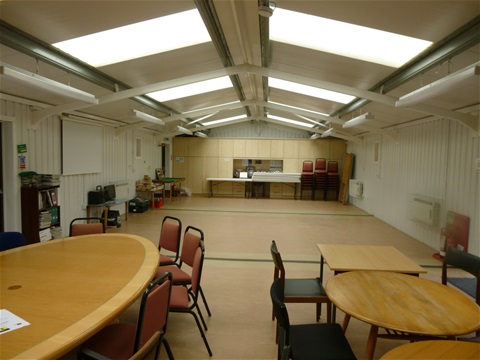 The above Slideshow shows some of the compost bins and techniques that form part of the Composting Demonstration of the site. Photos of the bins etc on display are given on the next page.
Information on the Community Composting on the site is given at Community composting.
Details of room hire for meetings, workshops and talks please contact stokeswoodallotments@gmail.com
Comments
15.02.2020 15:44
Margaret Jones
Please can you send me a form so that I can book a place on the composting course on 2/5/20. Many thanks
23.02.2020 12:09
Rod
Please email me at carryoncompostin1@gmail.com
22.01.2020 12:54
James Collins
Rod, many thanks for your very interesting and informative insight into the different types of composter's. We will "Get Composting"
19.11.2016 13:50
Florie
I have a Mantis composter it is amaizing but you have to mix your grass cutting with autumn leaves thoroughly other wise the grass clumps and turn into tight green smelly ball. I add coffee grounds and chicken manure pellets to it.
21.02.2020 18:28
Rodney Weston
I have a Mantis on the Composting Demonstration site. They are good quality bins. I tend to use other browns rather than leaves as we have few available